Come stay with us here at Edgewood Inn! We are so much more than just a wedding venue!
With a view of Pikes Peak from every south facing room and window, you can watch dramatic weather move across the Peak almost every day. Most guests find our views relaxing and exciting at the same time. Breakfast is served outside on our upper deck most every day during the summer and early fall months. Autumn brings a dramatic view of golden aspens sprinkled among the evergreen trees.
We are a secluded, private Pikes Peak Bed and Breakfast Inn and wedding event venue. Hiking in the Pike National Forest is just steps outside our front door. At The Edgewood Inn, we bring the outside indoors with huge great room windows.
We built The Edgewood Inn to bring the outside indoors. See mountain and forest views through every window. Edgewood Inn captivates guests year round with a medley of color. We are a true Pikes Peak Bed and Breakfast Inn serving the Colorado Springs area.
What you don't want to miss!
The Relaxed Great Room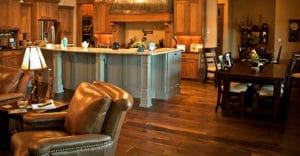 With large gathering spaces, our guests relax in our great room, enjoying views of Pikes Peak and nessleing into our leather sofas by our fireplace. Plenty of private nooks for reading or writing. Open dining area and relaxing decks. Free wi-fi through out.
Pikes Peak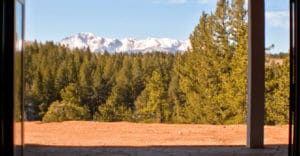 Many of our out of town guests take a day-trip up to the top of Pikes Peak – often referred to as America's Mountain. You can drive to the top in your own car on a safe, scenic highway or take the Cog Railway up to the summit of the Peak.
The Farmhouse Breakfast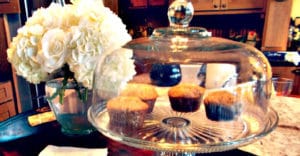 Our bed and breakfast guests enjoy a hearty farmhouse breakfast cooked right before your eyes. In the summer, we have the best outdoor dining rooms in Woodland Park! Enjoy breakfast cooked by your innkeepers or inn manager. Always fresh, always good.
Hiking Trails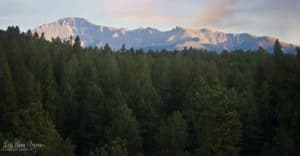 There is beautiful hiking in the Pike National Forest just steps outside our front door that you are free to explore in!
Give us a call at (719) 687-0845 to check our availability!