Holidays, weddings, family gatherings … At the Edgewood Inn we have plenty of room to celebrate the special moments of life.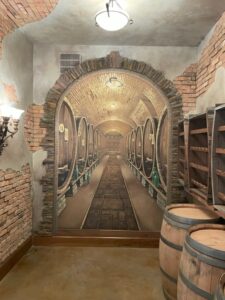 Events Venue and Gatherings
It's the warm glow of the hickory dance floor. It's sharing good times with friends and family. It's snuggling up for a movie in our vintage-style theater. It's evenings at Edgewood.
The perfect setting…
For weddings, reunions, retreats, romantic get-aways, tasting room tours, old-fashioned movie nights and so much more!
The Edgewood Inn is the ideal location for intimate country mountain weddings and special events. We can accommodate from 2 to 150 of your guests for your special day.
Just 5 miles from charming Woodland Park, yet worlds away, the Edgewood Inn is nestled against the Pikes National Forest in Teller County Colorado.
Family Reunions
The Edgewood Inn welcomes back families from every corner of the world and provides everyone with a host of activities and entertainment. Farmhouse breakfasts start your day off right.  Snack, coffee, wine and cheer are in no short supply, as are a variety of catering and entertainment options for dinner.
There's nothing like getting everyone back together again.
Taking advantage of all of the amenities at The Edgewood Inn just makes everything that much easier. And taking a few days to do it can make it all even better. Hiking nearby trails, visiting the top of Pikes Peak, enjoying our private movie theater, or simply doing nothing on our deck.  Local attractions are numerous.  We can help you find hinking, fishing, horseback riding trips.  Colorado is one huge outdoor playground, and our Inn sits in the middle of it all.
Corporate Retreats
Improve your team with a corporate retreat at The Edgewood Inn.
Design your own corporate retreat program in our rustic distraction-free Pikes Peak retreat location. Our staff will assist you in planning your perfect retreat event to help your corporate team. Through our wide array of summer and winter activities your staff can enjoy a team-building event that will make your corporate retreat program one to be remembered for years to come.
Our four season resort retreat destination located on the edge of the Pike National Forest is far enough away to truly escape but just a hour's drive from Colorado Springs.
Holiday Parties
Holidays are special times throughout the year when traditions are formed and strengthened. The Inn is now the home for many holiday celebrations in Woodland Park, Colorado. We would love to see you here. Our spacious dining areas  can accommodate up to 100 people.  Our upstairs living space is perfect for small or medium cocktail parties.
The Inn's professional caterer's kitchen allows outside caterers to create a truly special event or winter wedding reception. The gas fireplaces and seasonal decorations all add to the holiday spirit.
Please let us know how we can customize a party, reunion, or special weekend for you and your family.