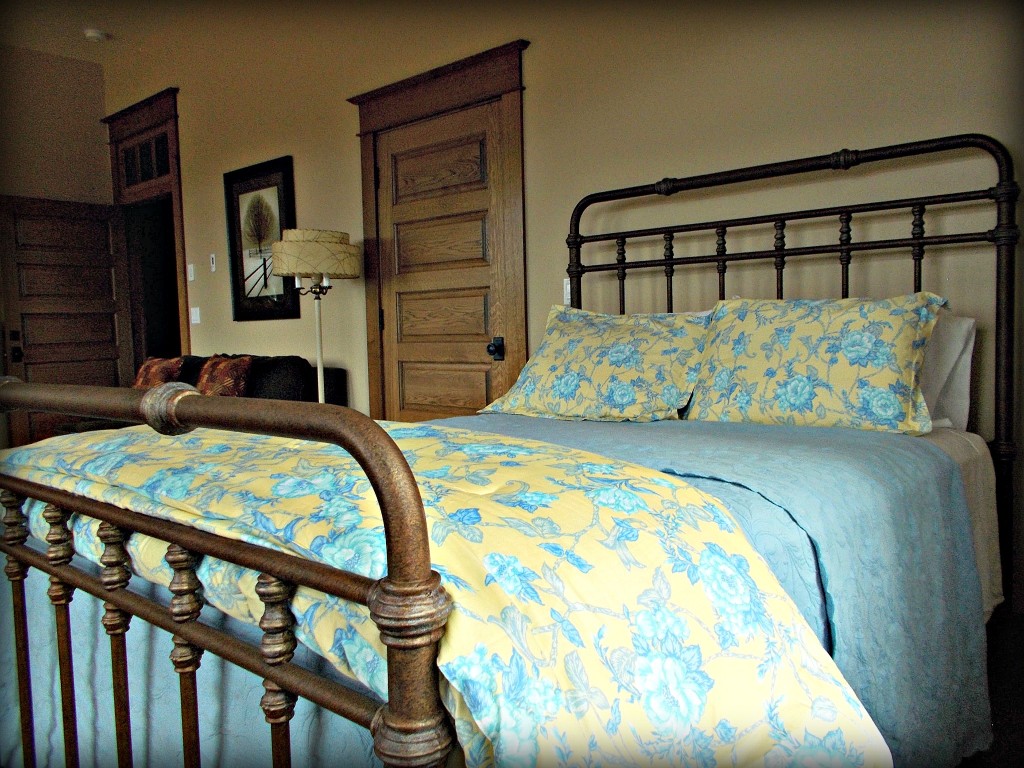 Amazing views of Pike's Peak showcase this room.
Enjoy the queen size bed and a table for dining or entertaining.
The antique roll top desk is a great place to put your favorite books, magazines and laptop, should you not find enough to do outdoors.Pikes Peak View
Glorious Pikes Peak View
Main Floor Access – no stairs
Sitting area with sofa
Oak game table
Free Wi-Fi
Large Wall of Windows
Quarter sawn oak furniture
Old fashioned Iron bed
Country fresh, farmhouse bedding
This room also provides a comfortable rocking chair and a large walk in closet. Just a few steps away is a spacious adjacent bath where you can drift into the past.
Price: $249.00 +tax per night.
Peak View Room Video
Photo Gallery